Men's Clothing Size Calculators
At Clothing Connection Online, we feature the most popular brands and the newest styles. With our outstanding customer service and our free shipping, you'll see why so many customers turn to Clothing Connection Online for their every day and special occasion needs. You may be asking yourself: What is my clothing size? To make your shopping experience even easier, we've launched our clothing size calculator for men. Shop your size in mens suits, tuxedos, outerwear, jackets, pants, dress shirts, hats and boys suits.
*Sizes are estimates only. If you are in between sizes please round up to the larger size. For an exact measurement a professional fitting is advised.
Suit Size Estimator
Have you ever wondered how to calculate a suit size? Clothing Connection Online has made it easy for you to shop suits and find your size with our Suit Size calculator. Answer a few questions, and you'll be able to shop all suits in your size. Whether you are looking for a 2 piece, 3 piece, slim suit or fashion suit, you can shop from a wide variety of styles all in your own size and at discounted prices. Nehru and Slim Suits will run slightly smaller. Inquire for details.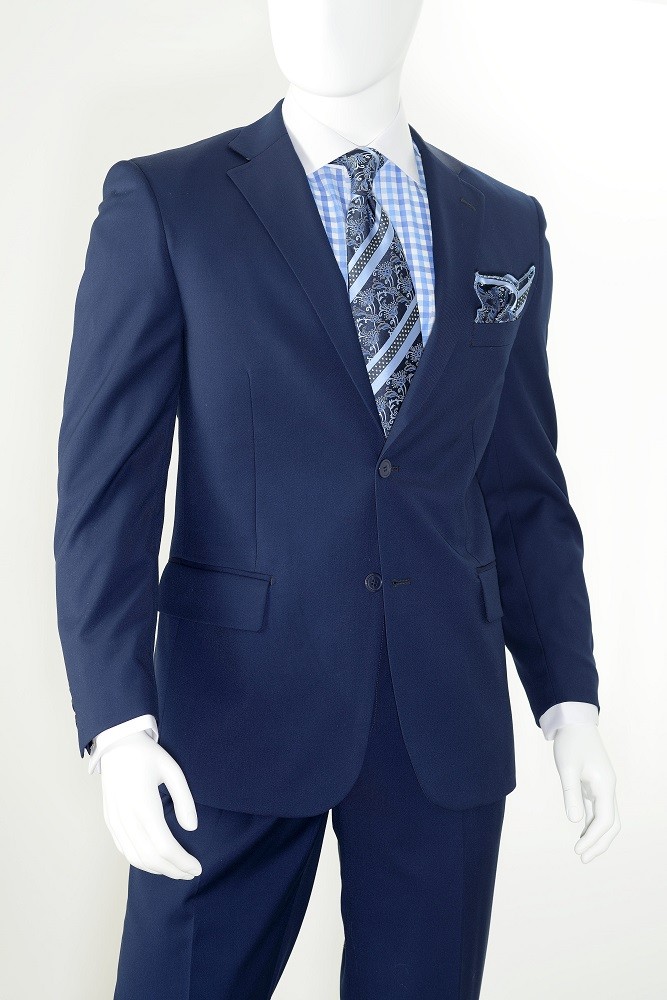 Tuxedo Size Estimator
Is a tuxedo sized the same way that a suit is sized? How do I know my tuxedo size? Look no further. The CCO Tuxedo collection includes a large variety of classic, elegant, sophisticated, and fashion forward styles from popular designers Vittorio St. Angelo, Vinci, Braveman, Bryan Michaels, and Apollo King.  You will always find the perfect tuxedo at discount tuxedo prices for any formal occasion at Clothing Connection Online.  We specialize in group orders for wedding, church, theatre and special events.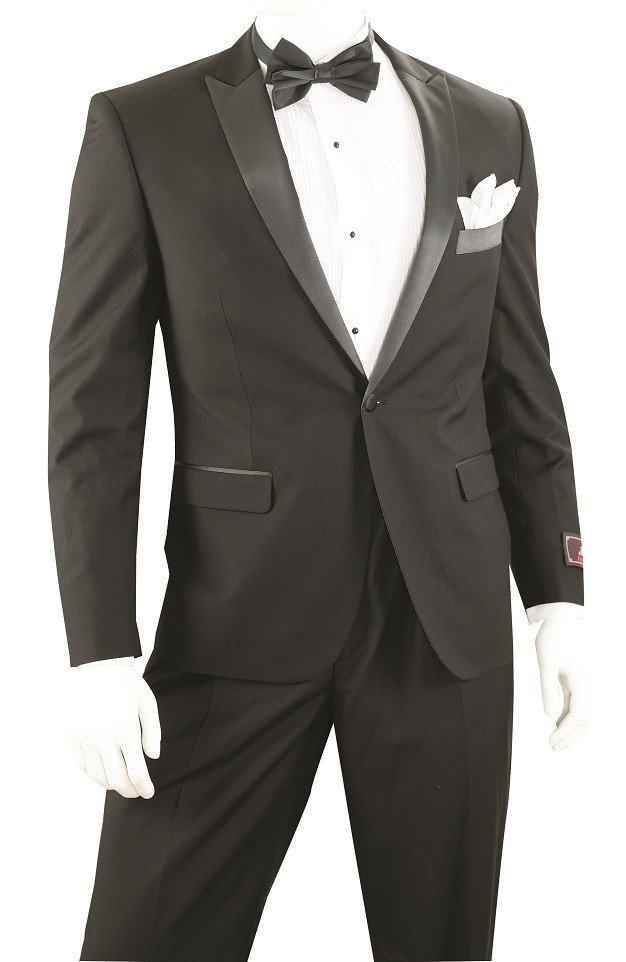 Outerwear Size Estimator
One of the most popular questions we are asked is "How do I measure a coat size?" Do I need to size up when ordering a coat? Coats are designed to fit a suit. But we can take the guess work out of shopping for coats. Trench jackets, car coats, and pea coats, you'll find that we sell just about every style. Regardless of what the weather throws at you, you'll be ready with one of our wool coats, trench coats, rain coat or even one of our faux fur. Coats are oversized to fit over a Suit Jacket. Do not buy larger then your normal Suit Size.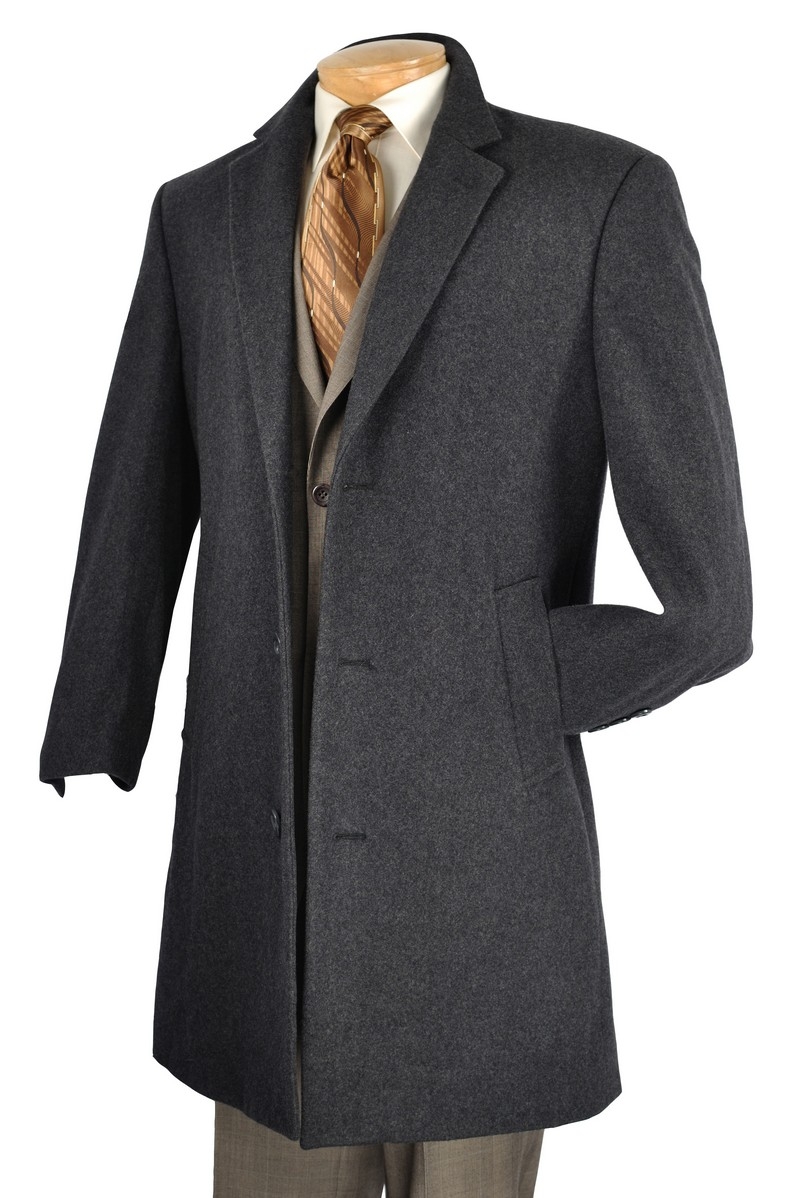 Jacket Size Estimator
Each piece of clothing is unique just like you. If you want to know how to size a sport coat, blazer or jacket, you'll find our jacket size calculator particularly helpful. Once you're done getting your size, you can shop our collection to find one that fits your budget and matches your style. Sport coats and blazers have changed over the years, Whether you are looking for a casual event or a special occasion, we're sure you'll find exactly what you are looking for. For letter sized Jackets please use this conversion. XS (34), Small (36), Medium (38), Large (40-42), XL (44-46), 2X (48), 3X (50-52), 4X (54-56), 5X (58), 6X (60).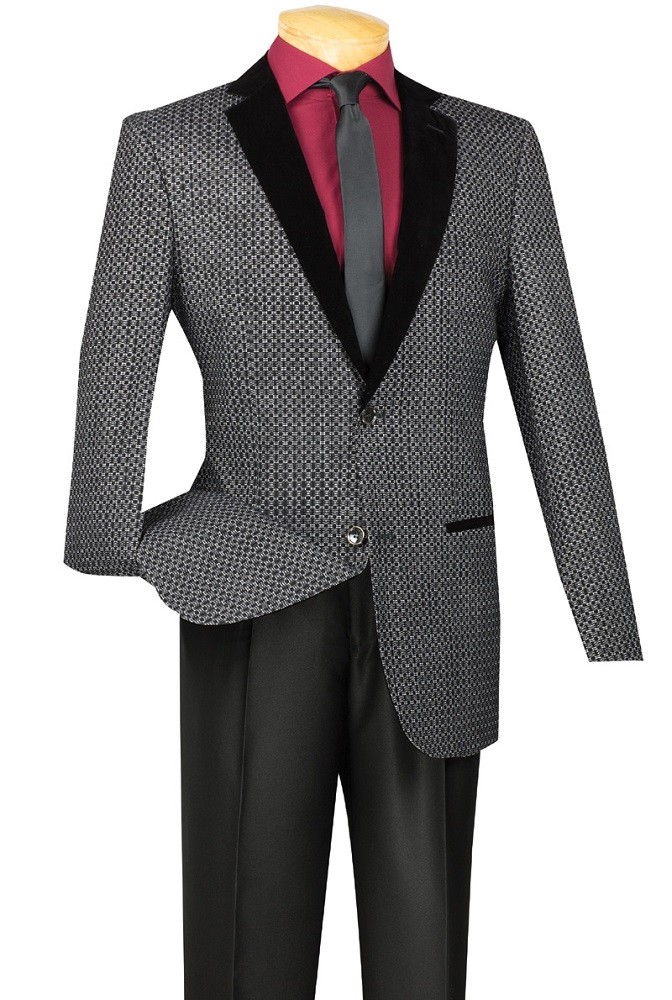 Dress Shirt Size Estimator
Take the guesswork out of measuring your dress shirt size and use our easy to use dress shirt size calculator. We have dress shirts for every situation. Shop casual and tuxedo shirts. Maybe you prefer French cuffs or standard dress shirts.  We even offer the dress shirt, tie and hanky sets for a discounted price. We are the place for affordable, high-quality mens dress shirts from designers like Avanti Uomo, Daniel Ellissa, Fratello, Silversilk and Steve Harvey. Neck Measurement should be loose for proper fit. For letter sized shirts please use the following conversion. (S) 14.5, (M) 15.5, (L) 16.5, (XL) 17.5, (2X) 18.5, (3X) 19.5, (4X) 20.5, (5X) 21.1, (6X) 22.5). All letter sized shirts are 34/35 sleeves.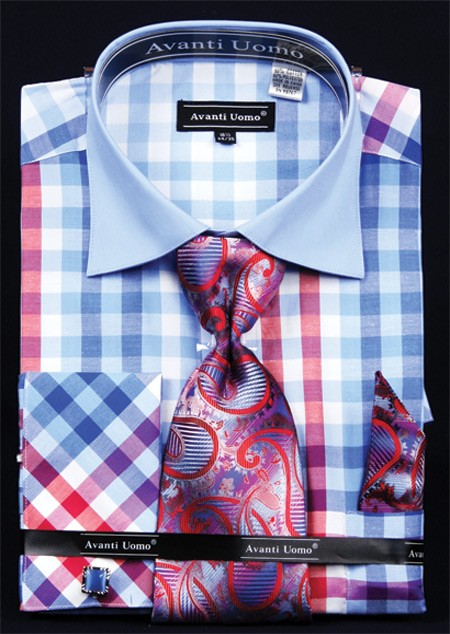 Hat Size Estimator
There is a simple way to determine your hat size. At Clothing Connection Online you can choose from a selection of styles and colors. We have the standard Fedora Dress Hat. You can shop our collection of knit caps to top off a casual look. Whatever your style, we hat the styles, sizes and colors for just about everyone. Head measurement should be loose for a proper fit.