Styles seem to come & go, but the overall standards remain the same. Three piece suits have been around forever. We simply have more variety in how they are cut now. Choose from fashion suits with wide leg pants or slim fit or traditional business style. This year, tailored fit suits are finding their niche.
What is "tailored fit"?
Tailored fit is between a traditional fitting suit and slim fit. If you want a modern look with a bit more space than a slim fit, this is the suit for you. While the jacket is more of a traditional length (not as short as a slim fit jacket), the pants boasts flat front styling with slightly more room than a slim fit.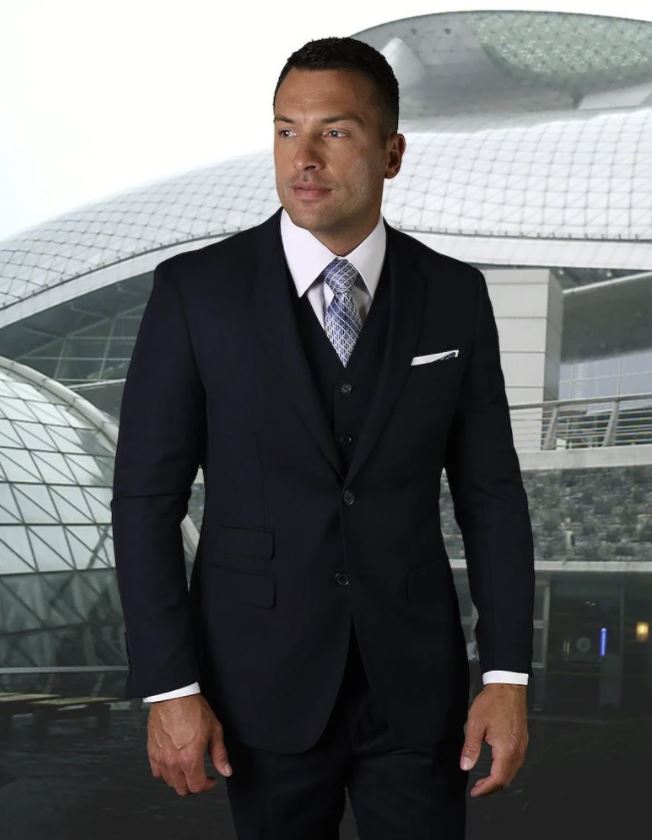 The tailored fit suit is a great introduction to a more fitted look. If you've been wanting to make the jump into slim fit but weren't sure if the look was for you, the tailored fit suit is a great option.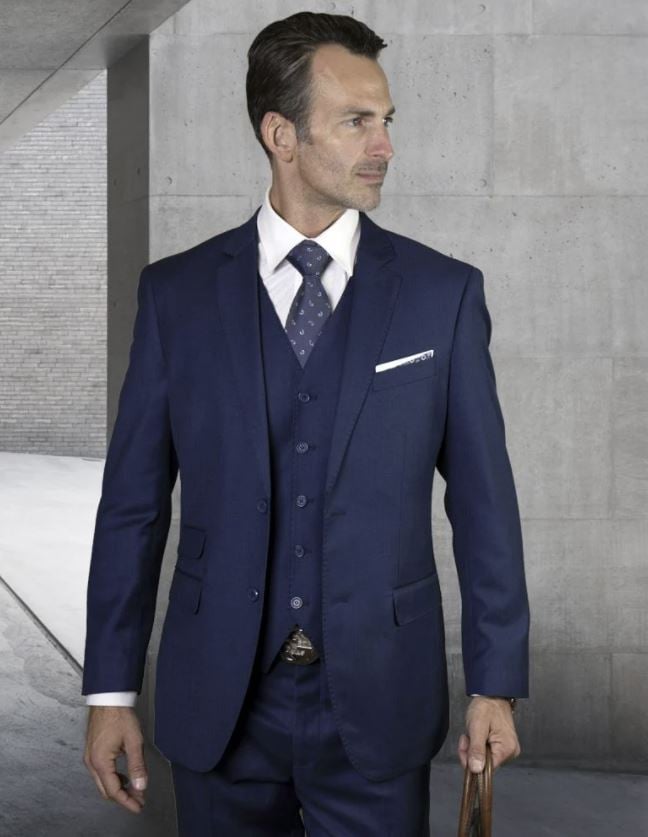 To make the jump to a tailored fit suit, we recommend giving Statement 100% wool suits a try.
Statement provides the highest quality suits that we offer at prices that won't break the bank. This super 180's wool suit continues the tradition of amazing quality and great style in solid colors for the man looking for a simple, and fashionable appearance. Any of these many colors included will catch peoples eyes with the three piece suit with flat front pants coming together to make a beautiful suit combination.