It's the age-old question: "Can you wear a hat with a suit?" It can feel like a major fashion risk adding a bold accessory to a formal look. The truth is, you can pull off wearing a hat with a suit... as long as you do it right.
Pairing a men's suit with a hat has many perks. First and foremost, it can help you better adapt your outfit to the weather, protecting you from the elements and providing shade. It can also create a more sophisticated look. Most importantly, hats are a great way to express yourself and make an impression.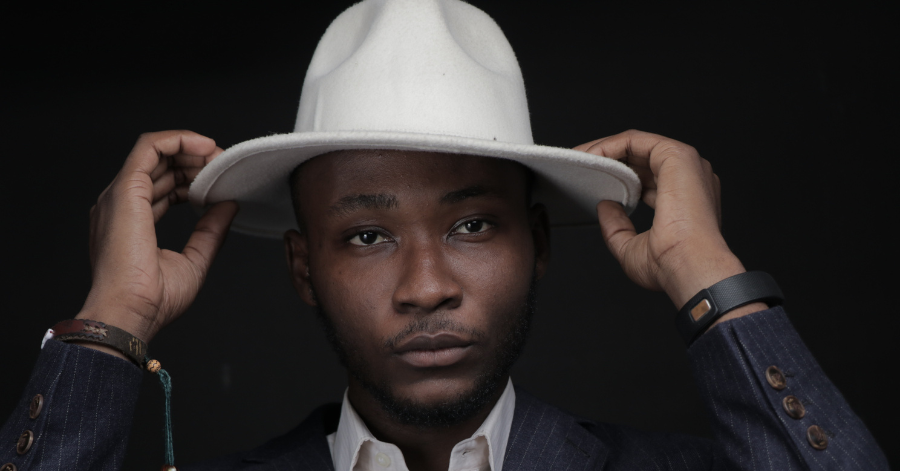 5 Tips for Wearing a Hat With A Suit
There are many options when it comes to wearing hats with suits. If you're looking for a more classic look, you might consider a trilby or a classic fedora. For a modern approach, a porkpie hat or newsboy cap can add flair. Regardless of which type of hat suits your style, here are five tips for rocking it:
Find a hat that fits well.
Even when sporting a ball cap with a casual outfit, the right size can make difference between looking sloppy and appearing put-together. Wearing a hat that fits properly not only makes you feel more comfortable and confident, but also makes the suit-and-hat pairing appear more polished overall.
Luckily, CCO Menswear offers sizes from S through XXL in a variety of hats so you can find your perfect fit and have a tailor-made look. Your hat should fit just snug enough to stay on without being too tight. For your best fit, use a tailor's tape measure around your head just at the temple line to find the circumference of your head. Then, check our our size estimator to find your best fit!

Play with color and material.
So, you've decided on the style of hat you want to wear. Whether it's a fedora, bowler hat, top hat, flat cap, or trilby, the next step is deciding on color and material. So, how do you match a hat to a suit?
Knowing which hat is best to wear with a suit is key. Color-wise, there are tons of directions you can take. If your suit is a neutral color, a great way to add flair is with a contrasting color hat. The rule here is to make sure the hat is also a neutral color, like pairing a navy suit with a light gray hat.
For a bold, bright suit, there are two options. The first is going for a monochromatic look, getting a hat of the same color to complete the look. Otherwise, it's a good idea to stick with something neutral like tan, black, or white that goes well with your shirt, shoes, and other accessories.
The material of the hat you pair with a suit will change depending on the season. For winter and fall, a wool hat is a great choice to stay warm while looking cool. When it comes to the summer months, straw hats shield your face from the sun while staying light.
Wear the hat at an angle.
A small, easy way to enhance the look of pairing a hat with a suit is by wearing it at a slight angle. Angle the hat slightly to the left or right, and avoid wearing it straight forward. It might feel a bit odd at first, but helps your outfit look more intentional and natural.
Angling your hat also serves to frame your face in a flattering way, highlighting your features instead of closing them off with shadows. After all, you want to wear the hat... you don't want the hat to wear you!
Accessorize properly.
Wearing a hat with a suit can look a bit off if the rest of your outfit isn't properly accessorized. It can look odd to add a hat when your outfit is otherwise incomplete.
What other accessories should you wear with a hat and suit? First, stick with the basics like a nice belt and matching shoes. These are the can't-miss accessories. Then, try cufflinks, a pocket square, a tie, and/or a pocket watch to make a statement. If you're feeling fancy, even a lapel pin can work to bring the outfit together. Enjoy experimenting with different combinations to find the perfect pairing to express your style.
Dress it up or dress it down.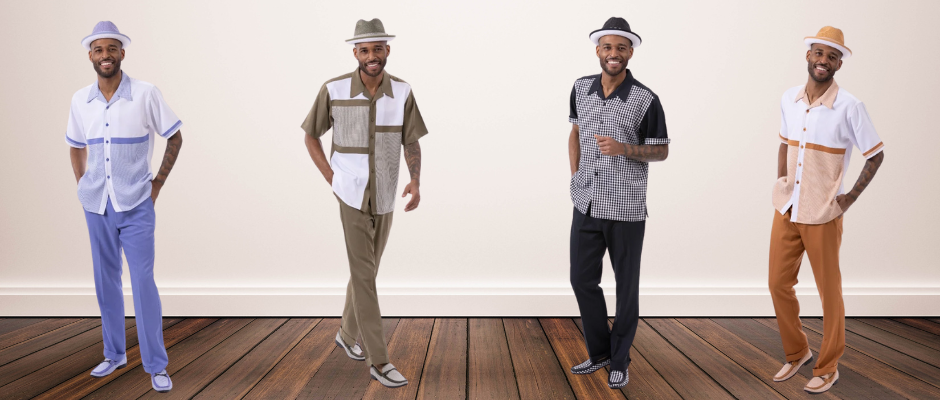 Wearing hats with suits doesn't have to be a formal affair. While our focus here is dress suits, you can also rock a more casual look by pairing a hat with a walking suit. Walking suits are the ultimate intersection of style and comfort, with the matching set making you look like you planned your attire — even if you just rolled out of bed. Adding a hat (and some loafers) to the mix create a timeless look that will never go out of style. Once you've conquered the walking suit and hat combo, you can start exploring with other outfits that you mix and match yourself!
---
Ready to try wearing a hat with a suit? We believe in you! No matter your style, we've got options — derby hats, pork pie hats, fedora hats, and so much more. The good news is that plenty of hats go well with suits. Plus, our hats are made with quality materials like wool, straw, felt, knit... whatever your preference! Be bold and express you personality when you pair your suits with hats. Happy styling!